[ad_1]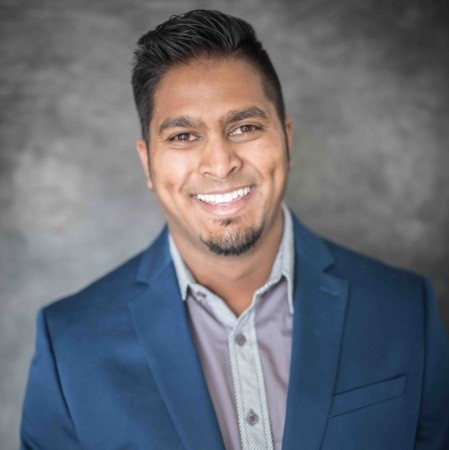 The meteoric rise of telehealth began just as the pandemic took off, and all indications suggest it is here to stay. States that were once unwilling to reimburse virtual tours are now on board. Some even passed parity legislation requiring insurers to reimburse in-person and virtual tours equally.
So why, with all this momentum behind telehealth, are some providers still hesitant to use it?
Common reasons cited by providers reluctant to jump into telehealth include uncertainty about change, unfamiliarity with the technology, and concerns about perceived inefficiency in their day when switching between in-person and telehealth visits. The good news is that providers who engage with Virtual Care are quickly becoming true believers. In fact, many say it allows them to practice at the peak of their license. An independent analysis by McKinsey & Company shows that the following strong popularity among consumers.
Over the past year, most corporate healthcare organizations – including several industry leaders such as Envision Healthcare, Concentra, and Banner Health – have rapidly grown their virtual healthcare capabilities by partnering with telehealth companies. The teams dedicated to customer success associated with telehealth platforms are a major asset. They help drive adoption and listen to end users.
Here are four ways to help transform virtual care.
# 1 Form a group of users and introduce experienced users
For every provider reluctant to use telehealth, there are many more who embrace it. In fact, four in five doctors have used telehealth during the pandemic, according to a 2020 survey by Decision-making resource group involving nearly 5,000 practicing American physicians.
One strategy is to bring "power users" and non-users together in the same room (or video call), where they can share and share information. Sometimes a colleague's testimony is the boost providers need to see telehealth in a different light.
– Ask experienced users what they like about telehealth. How do they make it work for their practice? What are their patients saying?
– Ask non-users why they are not using telehealth. What would it take for them to get started?
As these two groups share their experiences, it's likely that the enthusiasm of power users will rub off on everyone.
# 2 demonstrate ease of use
Virtual Care platforms emphasize convenience. If a person can use FaceTime to call a friend, they can schedule and join a Virtual Care appointment.
Virtual tours are just as easy on the supplier side. But what about when vendors and staff have to handle planning, mapping, invoicing, and other administrative functions? Well, a good end-to-end virtual care system makes that easy – and flexible – too.
A good example is a solid planning tool. Certain service lines or specialty areas can define each provider's availability for telehealth, which creates predictability in the clinic's schedule and allows providers to control how many hours per week they want to offer virtual care. . They don't have to go all-in on telehealth, or they can if they want to. Telehealth systems should meet your needs and support anything that clients and their providers might want.
# 3 highlight training and support
Telehealth is easy to use, but it is not always effortless and there are times that require troubleshooting. This is why strong technical support is essential. Your telehealth provider should have a team of technology platform experts who are readily available to resolve any issues that arise among all users.
Telehealth technology can go even further, with high quality technical support for all users: providers, patients, planners / administrators and data analysts. The major telehealth platforms also offer easy-to-use videos. In just a few minutes, users can learn how to process invoices, generate reports and more. And if they have a problem they can't fix, hands-on tech support is just a phone call, text, or email.
# 4 focus on patient satisfaction
Convenience. Cost savings. Security. These are just a few reasons why patients say they love telehealth. According to the Decision Resources Group annual physician survey, many physicians are still concerned about the quality of care delivered through telehealth. Yet a recent study by Harvard business review suggests that patients are more likely to give higher satisfaction ratings with telehealth than with in-person care.
If nothing else prompts providers to use telehealth, the promise of increased patient satisfaction should. After all, patient care is at the heart of everything providers do.
---
About Justin Miller
Justin Miller is Vice President of Customer Success at visit. He leads his growing team of virtual care consultants to drive client success and with the company's virtual care maturity model, assessing and filling gaps to accelerate healthcare organizations' virtual care programs.
---
[ad_2]